The Inverted Powered Coaster
The best way to tell your story in an extended way.

Inverted Powered Coaster:
We give the controls to the storyteller.
A powered coaster system that allows sudden stops and powerful accelerations. Each gondola has its own individual rotation profile to align the passengers to the dedicated scenes. A powered coaster system that allows you to set the speed of the ride at any given point of the track. Each car is equipped with a motor driven tire to accelerate the train.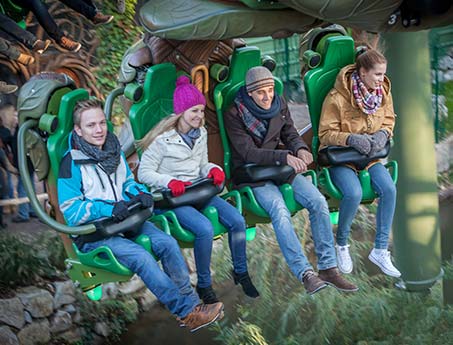 Endless Possibilities: Theme Your Ride To Your Story
Indoors with different lighting effects or outdoors with a blasting sound system – each Mack Rides attraction can be themed to your storytelling. Please ask us about your special theme.
Incredible Features:
The Inverted Powered Coaster is loaded with tons of useful features, each one with its own meaningful purpose.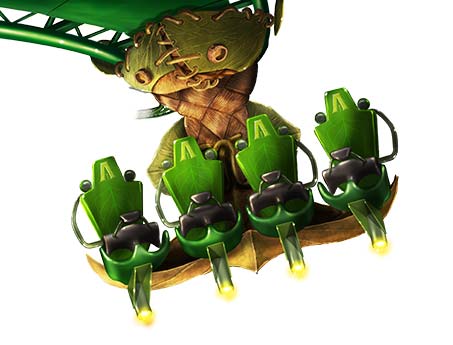 Do the Locomotion
The train of the Inverted Powered Coaster can be designed by the needs of your story. Futuristic, Wild West or natural forms – the story doesn't have to end with the scenery.