The Xtreme Spinning Coaster
Let physics show its power.

The most beautiful rollercoaster car
Bringing the core values of technology and design to shine on a rollercoaster car was our core mission here – All visitors can see the details of work by our team of mechanical engineers.
Incredible Features: The Proof Is In The Pudding
This coaster model is loaded with useful features, each one with its own meaningful purpose.
We listen to our guests and integrate their feature requests.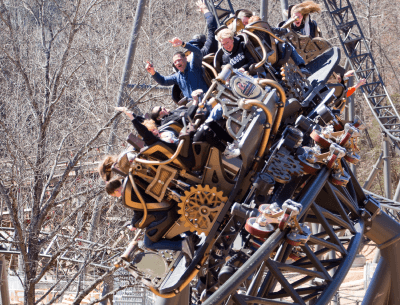 Advanced Layout Options
We will put you upside down! The Xtreme Spinning Coaster is available as launch or lift version: Our customized layouts will fit your site perfectly and can include several inversions to get a unique rollercoaster experience. Let us show you what options we can include in your ride.